The Gender Dimension in Academic Careers: Reflexivity and Change in the pilot project GENOVATE@UNINA
Synopsis
Publisher: FedOA - Federico II University Press. 
Series: Gender, Science & Society
Pages: 168.
Language: Italian.
NBN: http://nbn.depositolegale.it/urn:nbn:it:unina-22040
Abstract: The volume is an original contribution to the debate on interventions in favour of gender equality in universities and in research. The book presents the results of the research-action carried out together with the experimentation of the pilot mentoring program, within the European project GENOVATE@UNINA. By establishing a dialogue with the latest European researches - developed in the cultural context and in the framework for structural change interventions, promoted through the Seventh Framework Program and Horizon 2020 – this work assumes, as an interpretative framework, the processes of global change that involve the settings of the scientific-academic system. The discussion develops along a linear pathway, moving from the debate on gender equality policies, it leads to the design of the mentoring pilot scheme (the first one to be exclusively women addressed, in the Italian universities) and, therefore, the research that has accompanied the project on its path is also described.
The interpretation of results, supported by biographical-narrative interviews on career paths and focus groups with mentors and mentees, reveals through which practices and processes are produced and reproduced gender inequalities in academia and research.
Using the tools of the survey, these results have been analysed in order to reconstruct the mentoring functioning as a gender practice capable of de-construct processes that produce inequality and produce transformational effects of the scientific-academic context.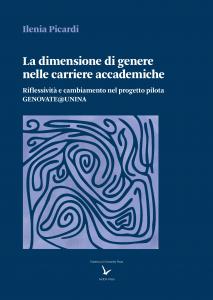 This work is licensed under a Creative Commons Attribution 4.0 International License.
Details about this monograph
ISBN-13 (15)
9788868870171
Publication date (01)
2017-06-30
doi
10.6093/978-88-6887-017-1